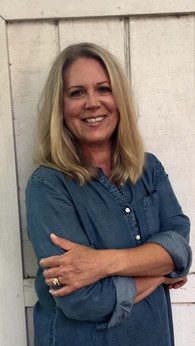 About Susan Steadman
Thank you for visiting my portfolio. This site is a long overdue response to requests by friends and patrons to find a place to view my artwork. As much of my work has been done in gratis for Catholic and religious organizations, I do not have a large body of originals to display in a gallery, This is an attempt to share some of my current and past works in the hope of uplifting and inspiring you.
It was my own search for truth, beauty and goodness that drew me into the heart of the Catholic Church over 25 years ago. Everyday I see evidence of God in His magnificent creation; whether it be his children made in his own image and likeness or his handiwork in nature. I am reminded that,"...The encounter with the beautiful can become the wound of the arrow that strikes the heart and in this way opens our eyes", Joseph Cardinal Ratzinger, "The Feeling of Things, The Contemplation of Beauty", (August 24, 2002). It is this realization that moves me to share in some small way a glimpse of the beauty that I encounter everyday.
I am a Catholic, Christian artist who lives in Minnesota with my husband Mike, and the youngest two of four lovely daughters. Living in a household of mostly females, there has definitely been an emphasis on beauty - and my amazing husband has lived through it all! I thank my family for patiently putting up with my creative bursts of energy and my intense desire to share his gifts with others. They are truly examples of God's magnificent creation.
I've been painting for much of my life, have explored different media, and more recently have entered into the world of iconography. Iconography has integrated my artwork and prayer life in a very meaningful way. I am humbled and grateful to God that he has allowed me to communicate his transcendent mysteries by this means. I hope you find in these sacred images a fruitful means of prayer to draw you into deeper intimacy with Jesus.
+ Susan Steadman
For inquiries regarding original works or commissions, please email me at susansteadman7@gmail.com